Methodology
Expert Resource - Recruitment Services
acts according to well-established principles and values which are the keys to the success of a
long-term relationship with its customers
, its
candidates
, its
employees
and its
partners
.
Our values base on fundamental inherent to our profession: r
espect of the individual
,
integrity
,
responsibility
,
trust
and
commitment
.
Our organisation in terms of recruitment is based on a methodology resulting from professional and human experience as well as from a profound know-how.
Our recruitment process
Recruitment consists in solving an organisational, socio-economical and human problem by the use of a multi-step methodology.
Recruitment diagnostic
Consulting the business after
a profound analysis of its organisation, its functionality, its requirements
an evalutation of the close professional environment of the future employee
the detailed definition of the future employee's function, indispensable for the selection of the candidates and the editing of the applications
the conception and realization of a report intended to attract the possible candidates to the business projects

Definition of the recruitment strategy: advertisement, networks, internal and external resources
Definition and execution of a strategic search for applications
"Media Plan" (specialized press)
Activation of various recruitment tools:
Direct recruitment (head-hunting)
Internal and external database
Solid and reliable contact networks – national / international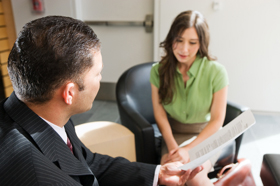 Evaluation and selection of the applicants
Analysis and pre-selection of the applications
Setting up – by the applicants – of a detailed and well-founded application file
Selection of the retained applications
Interviews
Row of tests (personality, competence, …)
If requested, providing of a supplementary evaluation / assessment
Selection of the most qualified applicant(s)

Presentation, selection, integration and coaching of the applicant
Presentation of the applicants' files to the employer and concertation of the requirements and expectations
Organisation of supplementary interviews
Assisting the employer in making the final decision and processing to the employment of the most adequate applicant
Integration process: your guarantee
We guarantee the employer's satisfaction with the recruitment over a period of one year for senior positions and of six months for junior and intermediate positions and professionals. We document, together with the employer, the progress of the applicant three months, six months and one year after the start of the employment.
Please be assured that our activities are submitted to a strict
deontology
concept, thereby guaranteeing our independency, the quality of our services and the discretion of all our interventions.